The brake system is without a doubt, one of the most important safety systems on your automobile. Becka Automotive takes pride in serving the Chula Vista area when it comes to providing top level brake service and has a great reputation for excellent workmanship and quality customer service.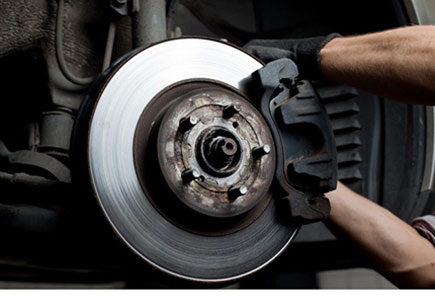 Your mechanic should inspect and measure the thickness of brake pads every 12 to 15 months. Get your brake system inspected right away if the brake-warning light is on.
Brake pads will be replaced in pairs during a brake service. This means if you need new front brake pads, both front wheels should get new brake pads. The same situation will apply for rear wheels.
Ranging from drum brakes to disc brakes, calipers and rotors, to brake shoes and pads, our highly trained technicians at Becka Automotive know your brake system and can perform brake inspections and brake pad replacements on almost every make and model.
–
–
If you currently our experiencing any of the following situations:
Grinding, high pitched type of squealing or screeching noise when you apply your brakes.
Your brake pedal is lower than normal.
Your brake or low-pad warning light has come on.
There is vibration in the steering wheel.
Go ahead and contact us today for an appointment to have your brakes inspected or repaired.